Email and Twitter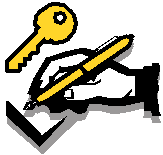 amalinda at ntu.edu.sg
Follow me on Twitter
Fight against
mass surveillance
[1]
,
[2]
,
[3]
,
[4]
,
[5]
.
Use
email self defence
.
If you're simply interested in sending an encrypted message, download the easy to use GUI based
GNU GPA
(apt install gpa on any Debian based) to formulate an encrypted version of what you need to send.
My
OpenPGP
signature is located at the
MIT PGP Public Key Server
and
here
.
Physical Address
Jathun Gamage Isuru Amalinda
Computer Networks & Communications Laboratory,
School of Computer Science and Engineering,
Nanyang Technological University,
Singapore. Earth.
View Larger Map